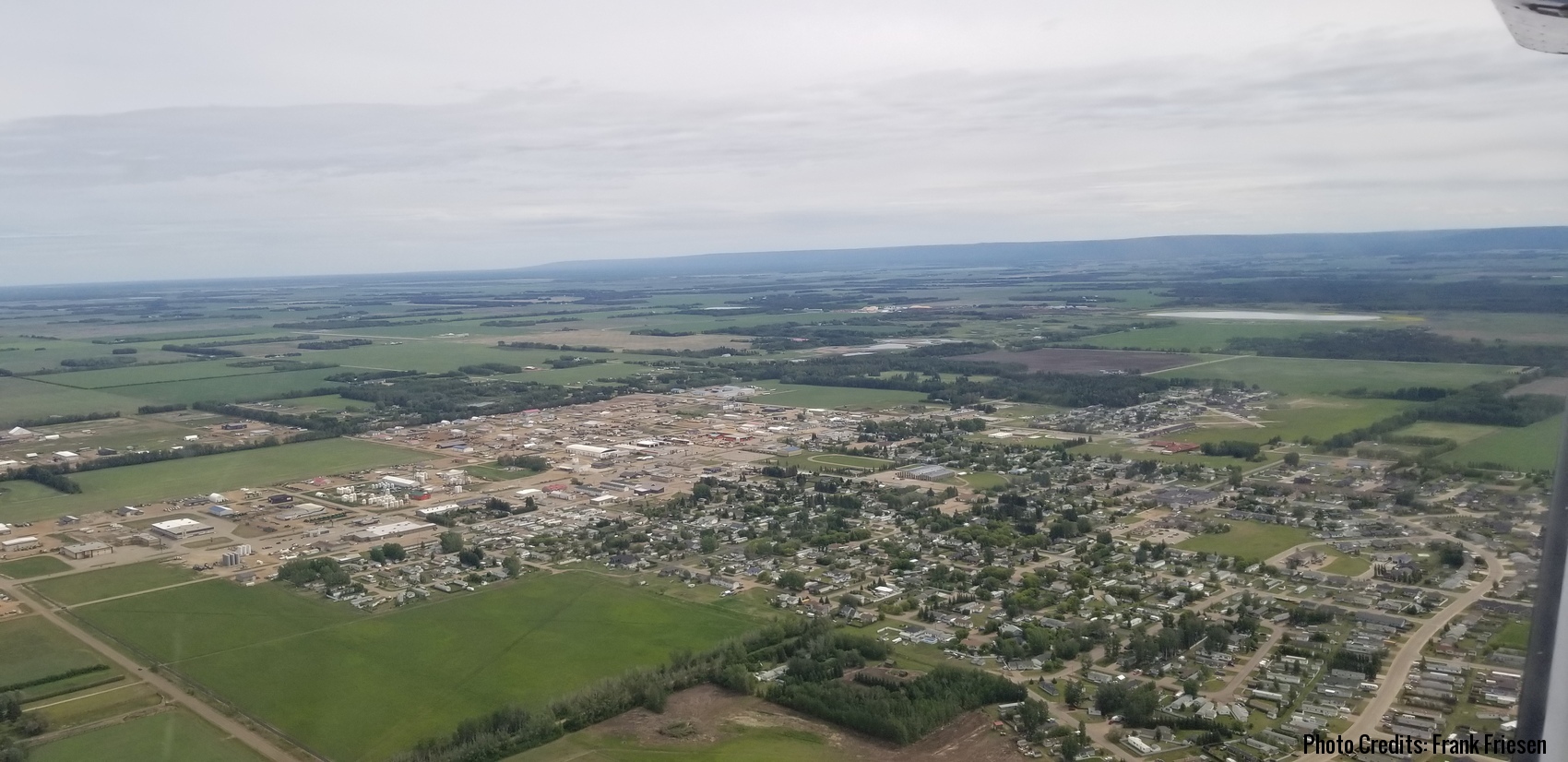 La Crete has rich history dating back to 1918, which has embedded strong cultural ties into the lives of its inhabitants. The naming of "La Crete" has been attributed to the Rivard Brothers who were WWI draft dodgers from Quebec. However historical documentation by barge operators shows that the original "La Crete" name which translates as "The Crest", can also refer to a "Rooster's comb" was often used (several years prior to the Rivard Brothers journey) to describe the ridged shoreline along the Mighty Peace River about nine kilometers southwest of where the hamlet is today seen.
La Crete has developed into a unique bilingual community with German and English as the two dominant languages. This unique blend is due to the large number of Mennonites who relocated to the area in the early 1930's. Now the predominant cultural group in the community, Mennonites started to come mainly from Saskatchewan during this time to escape the "modernization" of the developing world.
The Mennonites decided to settle midway between Carcajou and the Hudson's Bay trading post. Those were two already established settlements. This area was chosen because settlers realized the potential for farmland in the surrounding area. At first there was only a handful of families migrating to the La Crete area, but family members quickly followed strengthening the family values that are still upheld today. Very quickly, over 200 Mennonites from Saskatchewan, Manitoba, and Mexico, had settled in the area by 1939. The majority of these settlers were Old Colony Mennonites, who cleared their own land for farming, established their own churches and schools, many of which are still in use today.
By 1960, roads became more accessible to the area, and by that time, there were already 1500 people living in the entire area. With roads, the riverboat, which had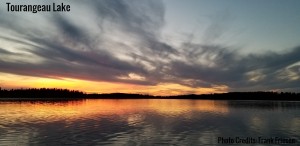 routinely supplied the area with goods, was no longer needed and the community began to rely on ground transportation connecting La Crete with outside markets, as well as outside influence.
Development of paved roads linking to La Crete resulted in a steady increase of settlers until the mid-1990's, when population growth exploded to an 8% yearly increase. The rest of the region was also seeing tremendous growth, but at a much slower rate. This growth has continued, with immigrants from Bolivia, and other parts of Canada, coming to La Crete each year.
Today the population of the Hamlet is close to 3642, and the surrounding area makes up approximately 6000 people. Affected by the global market, La Crete today is connected to high speed internet, cell phone coverage, cable and satellite television, and many other popular amenities. Click here for 2018 Municipal Census Information. 
Despite constant growth, La Crete still holds onto a strong culture and religion. Many residents use a german dialect called "Plautdietsch" or "Low German". "High German", which is still spoken in Germany today, is reserved mainly for church services. Most of the community speaks English and conducts business in both languages.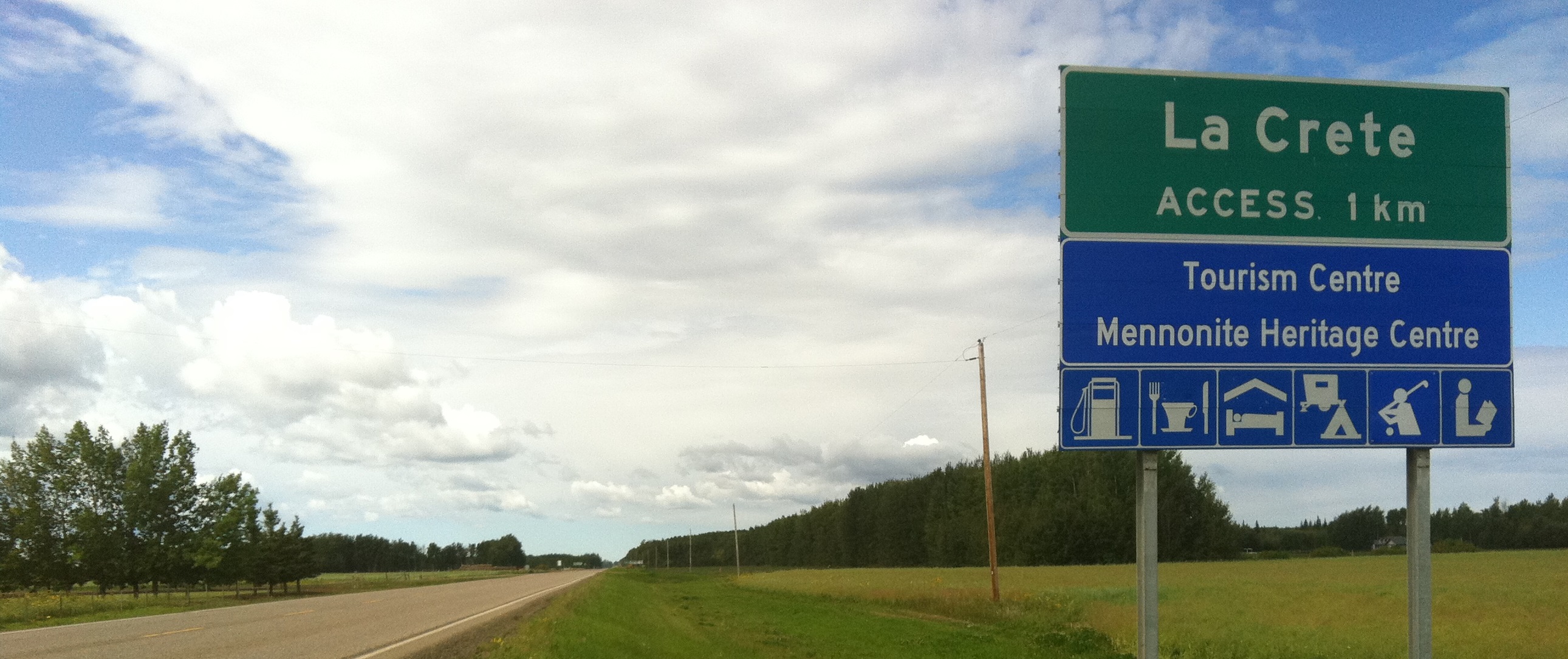 Planning a vacation in Alberta?  Remember to "Look North" for a unique experience. Several visitors come for the free La Crete Ferry ride across the Mighty Peace River. Many tourists are pleasantly surprised at the size of our growing community with 50+ dwellings & several businesses built every year. And yet there is still that small town family feel as you meet friendly locals in the many stores or taking a stroll on our walking trails or at our NEW Jubilee Park.
PLACES TO EAT
In La Crete and your stomach is starting to growl? Then check out these locally owned Restaurants to satisfy your hunger!
---



PLACES TO STAY
 Are you looking for a place to stay while you're visiting La Crete? We have 2 motels, 1 located directly in our town & 1 located about 30 minutes south-east of town, bed & breakfasts, and camp sites for those who enjoy the outdoors. Check out the options below. Click on the name of the business to access their contact information!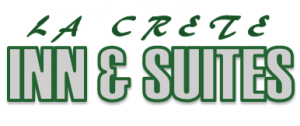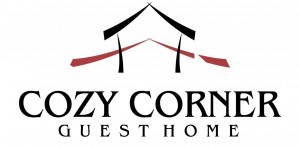 THINGS TO DO & SEE
For local events, please check out our Community Events page.
---
Buffalo Head Lookout Point
 If you want to spend some time hiking on the beautiful blue hills, then this is the place
to go to. But, a small car may not take you there, so it is best to go with a truck or a SUV that has 4×4. Located 35km (about 30 minutes) southwest of La Crete, the Buffalo Head Lookout Point offers extravagant views, picnic tables & fire pits, washrooms, and hiking trails. After walking down a trail and climbing some steps, you will come to the Lookout point, where you may see many fields, houses and other properties in the distance. It is a truly breath taking view. Please note, it is a Day-Use-Only area, so don't try staying there over night.
Jubilee Park (formerly known as "Hill Park") is a great place to go anytime of year. During the winter months, the hill is used for sledding, snowboarding, etc. by many families in the community. Paved walking trails surround the park, allowing you to take a walk and see the true beauty of Jubilee Park from every angle. It is located near the Parkside (Strip) Mall with 3 resaurants, retal stores & a fitness centre all with in a very short walk.
During the summer months, many people young & old alike enjoy the Skate Park to skateboard, roller blade or use their scooters on the ramps, half-pipe, grind on rails, and show off their skills. There also are picnic tables & fire pits, a roofed building for when it rains, and washrooms. A volleyball court allows families to play a fun game of volleyball, and children can play on the swings and slide.
LA CRETE FERRY
Located just south of La Crete, at Tompkin's Landing in Northern Alberta, the La Crete Ferry crosses a 680m stretch of the Mighty Peace River.
In 1961 the Tompkins landing road, Secondary Highway 697, was completed and a ferry across the Peace River established, thus allowing access to the Mackenzie Highway, Primary Highway 35. The original Ferry began operations in 1962, with John Gronvall making the first crossing. During one season of operation the ferry would make 18,028 trips across the river.
It continued operations until a new Ferry was built in 1987, which is still being used today. It measures 33.4m in length and 32m wide with a load capacity of 95,000kg. Since 1988, from spring break-up until the river freezes in the fall, the ferry has carried countless numbers of people, vehicles and goods across the Peace River. Each crossing has saved people and businesses valuable time, kilometers and expenses. In the winter, when the ice is thick enough, an ice road is made to allow travelers to save time & cross the river instead of having to drive around High Level to get to La Crete.
"La Crete Ferry Last Run Of The Season" is a Limited Edition print reproduced from an original graphite drawing by Randy Hann. The drawing depicts the La Crete Ferry making a final fall crossing of the Mighty Peace River through ice and fog. You may see it in our visitor centre.

La Crete Mennonite Heritage Village
The La Crete Mennonite Heritage Village is located on 10 acres of land homesteaded by Henry H.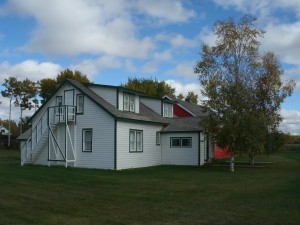 Peters in 1950. Mr. Peters owned the property until 1991 when it was purchased by the La Crete Agricultural Society for the purpose of creating a museum.The Heritage Village contains some of the original homestead buildings as well as buildings moved in from all around La Crete. Eleven historic buildings were moved to the site in the years 1992 – 2011. The former Tompkins Landing Ferry was also moved onto the property. The museum village has grown considerably from its inception.
Mighty Peace River & Atlas Landing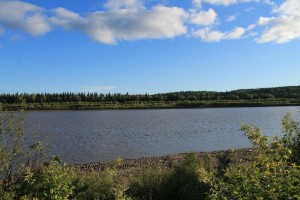 Whether you're looking for a place to go kayaking, boating or just seeking a spectacular view, you have to go to Atlas Landing (about 20 minutes west of La Crete) or to the La Crete (Tompkins) Ferry Landing. Guaranteed to "knock your socks off", the Mighty Peace River offers scenic views, beautiful sunsets and an abundance of nature all around you.
The drive down to the La Crete Ferry Landing & La Crete Ferry Campground is a fantastic view also. Beautiful skies, rolling hills and endless trees make the long drive to get to La Crete worth it.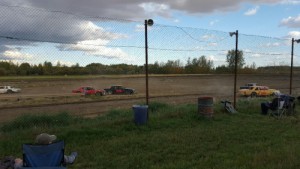 In La Crete during the summer & looking for some racing action? Then make sure you check out Penner Speedway! With an average of 10 cars participating to race for the win around the oval track, there's sure to be times of edge of the seat suspense as well as laughter.
…
Tourangeau (Jake's) Lake Walking Trail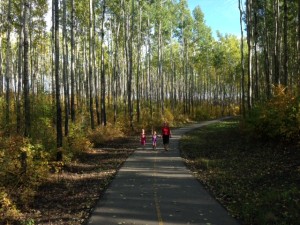 This walking trail is absolutely stunning in all seasons. Located on the Northwest side of town, it takes you winding through trees, allowing you to really adsorb the stunning beauty all around you. At the end you find Tourangeau Lake, a place to sit and relax, watching the many critters that live in the lake find food, build their homes, or soar through the sky. A total of 3 km, it's a great place for a casual stroll or for your daily workout, whether you're jogging, biking or rollerblading.