Welcome to Jubilee Park!
Jubilee Park (formerly known as "Hill Park") is a great place to go anytime of year. During the winter months, the hill is used for sledding, snowboarding, etc. by many families in the community. People can sit in the beautiful gazebo to put on their skates, and then skate around on the pond once it has been flooded and prepared as a skating rink. Paved walking trails surround the park, allowing you to take a walk and see the true beauty of Jubilee Park from every angle.
During the summer months, many children & teens like to go to the Skate Park to skateboard, roller blade or use their scooters on the ramps, half-pipe, and ride the rails. There also are picnic tables & fire pits, a roofed building for when it rains, and outhouse style washrooms. Beach volleyball is also available, as well as a playground area with swings and slide. If you live in La Crete or area or are visiting this is a great place to take a leisurely stroll or just relax on the the many benches that have been sponsored by local businesses and residence.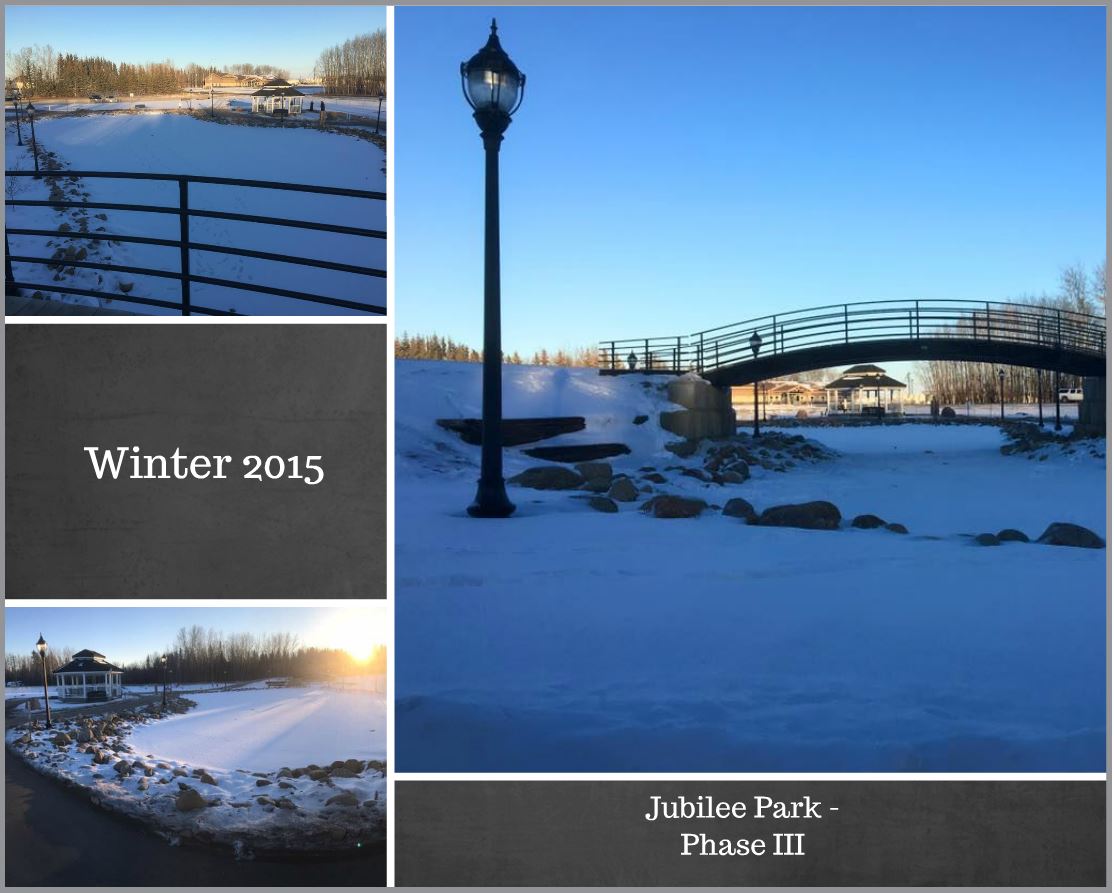 THANKS UFA!!
Well its official, La Crete Community Initiatives (Jubilee Park, 4-H Club, Fall Fair and Riding Arena) WON $50,000 in the UFA Get 'N' Give contest. We also Get are also responsible for choosing the next winner.
*Check out our winning promotional video: http://www.getngiveufa.com/getngive_contest/la-crete-community-initiatives/#.VFxHV4pHbCQ
Thanks again to all local businesses who have already supported this project by donating your time & resources to make this Jubilee Heritage Park a reality.
---
There are many opportunities to support this project.
Contact:  Larry Neufeld, Manager, La Crete & Area Chamber of Commerce
Office: 780-928-2278    Cell: 780-285-4409  Email: Admin@LaCreteChamber.com
All donations can be made payable to "Jubilee Park Committee" and mailed to Box 1088, La Crete.
---
Images of the proposed Jubilee Park