From a full fitness gym, to playing soccer or volleyball, to going for a jog down one of our three beautiful paved trails, there are many ways to play & stay fit in La Crete. *Click on logos for business listings, location & contact information.

Northern Lights Recreation Centre offers:
Outdoor & Indoor Tennis Courts in the summer
Curling & Skating in the winter (one skating rink indoors and one outdoors)
Year round bowling
Baseball diamonds
Basketball Court
Small playground area
Bowling Alley
Bowling Rentals Rates: $22/hour per lane or Rent it per game
Under 10 years old – $2.50/game
11-16 years old – $3.00/game
17+ years old – $3.50/game
Seniors – $3.00/game
For further details and rental availability call Philip Doerksen at 780.928.2599 or 780.926.0503 or email arenam@telus.net

La Crete Recreation (run by John Acreman in correlation with Northern Lights Rec Centre) organizes weekly activities for both youth & adults. Click HERE to view a full schedule of activities happening this summer.
There also is La Crete Running Club (5km & 10km programs) for those of you who enjoy jogging or are thinking of giving it a try. Also run by La Crete Recreation.
*Please note that many of these activities are summer-based and do not run into the winter months. Make sure to 'Like' La Crete Recreation on Facebook or check out their website for monthly schedules and the most current & up-to-date information. Contact John Acreman at 780.841.5906 or email him at lacrete.recreationcoordinator@gmail.com for more information.

FitLife Gym is the newest gym to open in La Crete. It offers a variety of options for different fitness levels & styles. They also have a tanning bed & sell numerous different kinds of protein & shake powders. Membership based. They are open to the public 12 PM – 8 PM, Monday – Friday, Saturday 10 AM – 3PM. Located next to The Espresso House.
---

Steel Empire Fitness offers many different options for all fitness levels & styles. Treadmills, Ellipticals, Weights & Dumbbells, a Squat Rack, Pull Up Bars, Pec Fly, Medicine Balls, and so much more just to name a few. Men's & Women's showers on site for those wanting to freshen up after a good workout. Membership based. For Memberships stop by Mondays: 6:00 PM – 8:30 PM or Wednesdays: 6:00 PM – 8:30 PM or Fridays: 6:00 PM – 8:30 PM. Please call Kevin Doerksen at 780.841.2986 for more information or to purchase a membership outside of the above hours.
---
There are walking/biking trails to the northeast (parallel to Hwy. 697) and northwest of La Crete (towards Tourangeau "Jake's" Lake). You will often find families and different groups of people, walking, biking, rollerblading or jogging while enjoying the scenic trails on any given day during the spring, summer and autumn months.
REINLAND PARK:  10106-101 Ave.
Centrally located and a short walk from a bank, motel, stores and restaurants, and across the street from RV Parking, Reinland Park features colourful, fun playground equipment including a jungle gym, swings, slides, climbing apparatus with bridges and tunnels. There is an open grassy area lined with flowerbeds, at the dual entrance to the park that creates an inviting welcome to regulars and visitors alike. The playground is bright and open with picnic sites, including a covered shelter area. At the rear of the park, there is a large, open grassy area perfect for bocce ball, croquet or other lawn games, to get the whole family up and active.  Reinland Park is also equipped with washrooms.
JUBILEE PARK: 9201-100 Street
This park is popular during all seasons. Located on the south edge of town, Jubilee park has something for everyone. The most recent updates are a kilometre of paved walking trails, gazebo and pond (Ice Skating during winter months). In the winter months the large hill becomes the communities sledding fit for tobogganing as well as beginner snowboarders. There are swings, slide, beach volleyball court and skateboard park. Picnic areas with fire pits and shelter provide the perfect setting. There are plumbed washroom facilities on site.
SCHOOL PLAYGROUNDS:
Sand Hills Elementary School:  Located at 10202-94 Ave. this playground is open to the general public, except during school hours. It features swings, slides, seesaws, climbing & activity centres, soccer and softball field. Children will definitely find something fun and interesting to do at Sand Hills.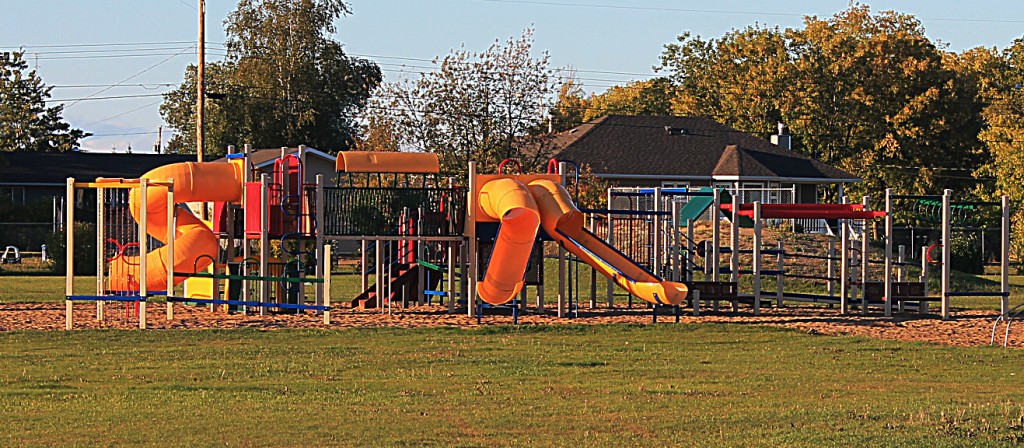 Ridgeview Central School: Located at 10402-94 Avenue and just down the road from Sand Hills, this playground is also available to the general public, excluding school hours. It features similar playground equipment as Sand Hills, including a softball field, but also offers a basketball court.
---
Located 3 kms east of La Crete on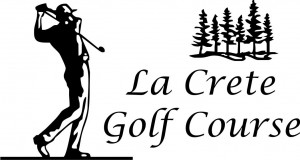 hwy #697, La Crete's 9-hole golf course is expertly designed with manicured fairways and greens with paved cart paths and rest shelters at each hole. Rental carts and clubs are also available. The club house and pro-shop also host a second floor, fully equipped kitchen/dinning area. (Available for rental to host your business tournament, etc.) A beautiful balcony overlooks the course. Remember to 'Like' them on Facebook.
Do you enjoy archery? Then check out Broken Arrow Archery Range. Located 1 ¼ mile South of Andy's Mobile on Hwy 697, come out for a round or two by yourself or with some of your friends. Memberships are available for purchase at Home Hardware.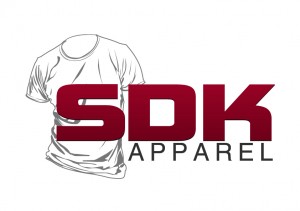 SDK Apparel now also owners & operates the NEW Paintball Course! $50 for full gear, CO2 & 500 balls or $25 for full gear, CO2 & 250 balls. Call 780.928.3261 to book your group outing today!