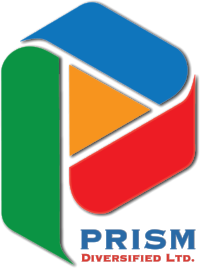 Prism Diversified
Prism Diversified
Phone: 1.403.640.7977
Fax: 1.403.640.3646
Suite #200, 6125-11th Street SE
Calgary, AB
T2H 2L6
"PRISM Diversified Ltd. (formerly Ironstone Resources) is strategically focused on coupling its mineral resources and the use of innovative technologies and processes to manufacture valuable products for the powder metallurgical, additive manufacturing, electric metal and health industries.

Building upon its compliant resource in of 182 million tonnes of contained iron and vanadium, PRISM develops and adopts leading-edge technologies to transform its minerals into high-value products for 21st century applications. With planned production of carbonyl iron powder, electric metals (vanadium pentoxide and lithium carbonate), and aggregates – and implementing modern and environmentally-friendly manufacturing methods – PRISM will become a leading supplier of key commodities to serve increasing global demand.

PRISM's poly-metallic resource is located in the heart of Peace Region at Clear Hills, approximately 500 kms northwest of Edmonton, Alberta and a few hours drive north of Grande Prairie, located in the region's major industrial heartland.

With 10 years of development history behind it, PRISM is entering its pre-commercialization stage in 2018 with feasibility studies planned for carbonyl iron powder and electric metals (vanadium and lithium), with production operations planned for early 2020."