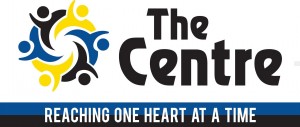 The Centre
The Centre
Philip Doerksen (Director): 780.926.0503
Email: thecentrelacrete@gmail.com
9905-100 Street
Box 2319
La Crete, AB
T0H 2H0
We are located beside Home Hardware on Main Street in La Crete (9905 - 100 Street), come and check it out!

It's a place where youth and young adults between the ages of 14 - 30 years can come to hang out and meet others, play some games, watch a hockey game, have a coffee, and more.

Evening Drop In on the weekends, kicking off with a BBQ (Date: TBA)
- Officially starting up again on Friday, October 15, 2021.

Our Weekend Hours (age 14+):
- Friday: 7:00 PM - 11:00 PM
- Saturdays : 7:00 PM -11:00 PM
- Sundays: 7:00 PM - 10:00 PM

The Centre is a charitable organization and therefore we are able to issue tax benefit receipts to all those who feel led to support us financially.