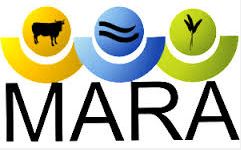 Mackenzie Applied Research Association
Mackenzie Applied Research Association
Phone: 780.927.3776
Fax: 780.927.4747
Experimental Station
5901 River Road
Box 646
Fort Vermilion, AB
T0H 1N0

Click the Website Link above to find out more about our Staff, Projects, Read our Annual Reports, Articles and Newsletters, as well as CHECK OUT our PHOTO GALLERY.

MARA is a not for profit producer driven applied research association that serves producers in the Mackenzie County, the largest County in Alberta and the northernmost commercial agriculture region in Canada. MARA conducts agriculture and environmental research from its Fort Vermilion, Alberta location. MARA is proud to serve the largest number of organic producers in Alberta.

The central aims of MARA are to:
• conduct relevant crop, livestock and environmental research and demonstration trials.
• develop nutrient strategies and innovative means to manage soils and lands to enhance production while protecting the environment.
• deliver relevant extension services to producers with the ultimate aim of reducing production costs, improving crop and livestock marketing while enhancing greater environmental sustainability.

In delivering our programs, MARA recognizes the unique climate, soil and seasonality of northern Alberta and our role to provide producers with the best extension service based on sound, verified science applied to this region.

Following the purchase of the Fort Vermilion Experimental Farm by the Mackenzie County from the federal government, MARA now has the land base and resources to conduct short and long term conventional and organic research. MARA also owns the equipment to conduct field and plot scale research trials on short and long term basis.

MARA partners with individual producers, government and private organizations to deliver its programs, including Mackenzie County, local Agriculture Service Board, Alberta Agriculture, Agriculture & Agri-Food Canada, the commodity commissions, local agri-businesses, Organic Alberta, ARECA, seed and chemical companies.

MARA is a proud member of the Agriculture Research & Extension Council of Alberta (ARECA)

Projects have included: Canola, Wheat, Oats, Barley, Flax, Hemp, Corn, Soy Bean, Faba Beans, Red, Sweet and Crimson Clover and several others.