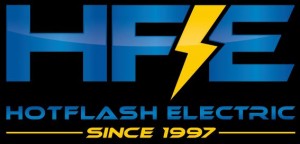 Hotflash Electric Ltd.
Hotflash Electric Ltd.
Phone: 780.928.3142
Fax: 780.928.3358
9809-101 Avenue
Box 1439
La Crete, AB
T0H 2H0
EVERYTHING ELECTRICAL: La Crete's Source for Electrical Supplies & Services
We have nearly 5000 square feet of inventory to supply you with all your electrical needs.

We also sell and install Beam Vacuum systems, and carry inventory & parts for what we well.

Located at 9807-101 Avenue, this unit is adjacent to Holflash Electric, previously rented by Screwy Louie's Locks & Glass. Shop area is 50' x 60' with 2 overhead doors. An additional 1000 sq. ft. is included inside the building comprising of office, washroom, sales area with a mezzanine above.