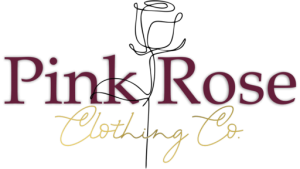 Pink Rose Clothing Co.
Pink Rose Clothing Co.
Alanna Dyck: 780.926.6052
alanna.pinkrose@gmail.com
10306-103 Avenue
Box 2650
La Crete Crete, AB
T0H 2H0
2021 November Hours:
Monday - Thursday 10:00 AM - 5:00 PM
Friday 10:00 AM - 8:00 PM
Saturday 10:00 AM - 5:00 PM

Modest Women's Clothing: Dresses, Skirts, Camisoles, Layering Tees, Maternity & Nursing.
For the people in La Crete, we offer local pickup! That means no shipping or waiting.
If you have any questions about sizing, please do not hesitate to contact us, we'll gladly help you find the right size.
We also do special orders from Sweet Salt and Inherit.
We can get you the clothes you want for much cheaper!