Formally known as Mustus Energy, now called Power Wood Canada Corporation
2400 525, 8th Avenue SW
Calgary
Alberta, T2P 1G1
ca.enquiries@powerwood.net
For La Crete call 1.403.510.5012 or call the head office in UK at  +44 780.362.6690.
Also, check out their website www.powerwood.net
We are currently in the process of updating this information, below information is old & outdated. Please contact Power Wood via the email provided above or the phone numbers.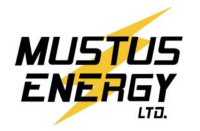 Click on logo to visit the Mustus Energy website!
If you are interest in working with Mustus Energy please email your expression of interest to capital.projects@mustusenergy.com and include the following information:
Company Name;
Contact Information;

Name, Email, Phone Number;
Product or Service.

*Optional – A synopsis of previous projects
_____________________________________________________________________________
Mustus Energy Selects Lockheed
Martin to Develop Biomass Facility in
La Crete, Alberta
CALGARY, ALBERTA–(Marketwire – Feb. 16, 2012) – Mustus Energy Ltd. today announced that it will be working with Lockheed Martin (NYSE:LMT) to build a new 41.5 megawatt biomass-fueled power generation plant in La Crete, Alberta, Canada. The project, which will be developed by Mustus Energy with Lockheed Martin's support in procuring materials, equipment and other required services, will provide enough energy when complete to power over 30,000 Canadian homes.
Lockheed Martin also will manage the construction of the plant, which is planned to commence this spring. The biomass facility is expected to begin commercial operations by the fall of 2013, and will provide base-load electrical power to the Alberta grid. As feedstock, Mustus Energy plans to use the tops of aspen trees that would otherwise be discarded as waste after the trunks are processed into lumber and other products at local mills.
"Adding Lockheed Martin to our team will help ensure the success of this and future similar projects. We are impressed with the level of support and expertise that Lockheed Martin brings to the Mustus team," said Ross Maxwell, chief executive officer, Mustus Energy Ltd.
"The La Crete biomass facility will provide Alberta with a domestic, secure power source, while preserving the environment. Working with Mustus, we will leverage our expertise in project management and complex systems to ensure the successful development of this facility," said Tom Digan, president and general manager of Lockheed Martin Canada.
Canada is a leader in developing and implementing biomass technologies. Six percent of Canada's power comes from biomass, making it the second largest source of the country's renewable energy generation.
About Mustus Energy:
Mustus Energy Ltd. is a clean-energy company that captures the economic benefit of combining an abundant supply of aspen from the boreal forest with the capacity-constrained Alberta electricity market. With this vision, Mustus Energy seeks to bolster local economies and provide a sustainable job base for surrounding communities. More information on Mustus Energy can be found at: www.mustusenergy.ca.
About Lockheed Martin:
Headquartered in Bethesda, Md., Lockheed Martin is a global security company that employs about 123,000 people worldwide and is principally engaged in the research, design, development, manufacture, integration and sustainment of advanced technology systems, products and services. The Corporation's net sales for 2011 were $46.5 billion.
http://www.marketwire.com/press-release/mustus-energy-selects-lockheed-martin-develop-biomass-facility-la-crete-alberta-1621072.htm
Canadian energy company to build biomass power station
Mustus Energy will use Aspen wood waste as feedstock for the 41.5 MW facility.
PHOTO: JADE MUNCK, BFA
The team at Mustus Energy has been patient during its 5-year quest to develop a 41.5 MW biomass power station in La Crete, Alberta, Canada, but the company will break ground this spring.
It took longer than expected for the Canadian-based clean energy developer to find the appropriate partners to supply the technology and services that offered quality and long-term commitment. But now, Mustus will be installing in its first biomass power plant some of the best technology available today, including the Rolls Royce of turbines according to Victoria Coffin, vice president of business development and regulatory affairs.
Shin Nippon Machinery Co. will supply the turbine for the facility, Babcock & Wilcox will supply the boilers, and Lockheed Martin, the global security giant that also designs, builds and operates advanced technology systems, will supply technology procurement and construction services. Mustus Energy used a combination of debt financing, private investment and a $5 million grant from the Canadian government to finance the $165 million plant.
Coffin said the facility will mainly source Aspen tree wood waste from a 50-mile radius, but will also use sawmill waste from the area. "That is part of the idea-to compliment what was available already in the region," she said. Originally, the planned capacity for the plant was 35 MW, but after improving efficiency, Coffin said they were able to build a larger facility.
"Transporting the biomass fuel is very expensive," she noted. "The plant size was chosen largely because of the economics of fuel delivery. We chose the optimum combination of maximum power output compared to lowest delivered fuel cost."
Coffin said Mustus has made a long-term plan to develop more biomass power facilities, considering Canada uses biomass to supply 6 percent of its power. The land at the La Crete location has already been cleared and the permits are all in place. And, although Coffin was unable to disclose any names, she said the company has also formed a power purchase agreement with a major offtaker.
Once operational, the facility will employ 28 full-time employees, not to mention other indirect jobs related to the harvesting of wood waste.
http://biomassmagazine.com/articles/6170/canadian-energy-company-to-build-biomass-power-station